In the Spotlight: Chris Richards, Head of Training, Up fitness Singapore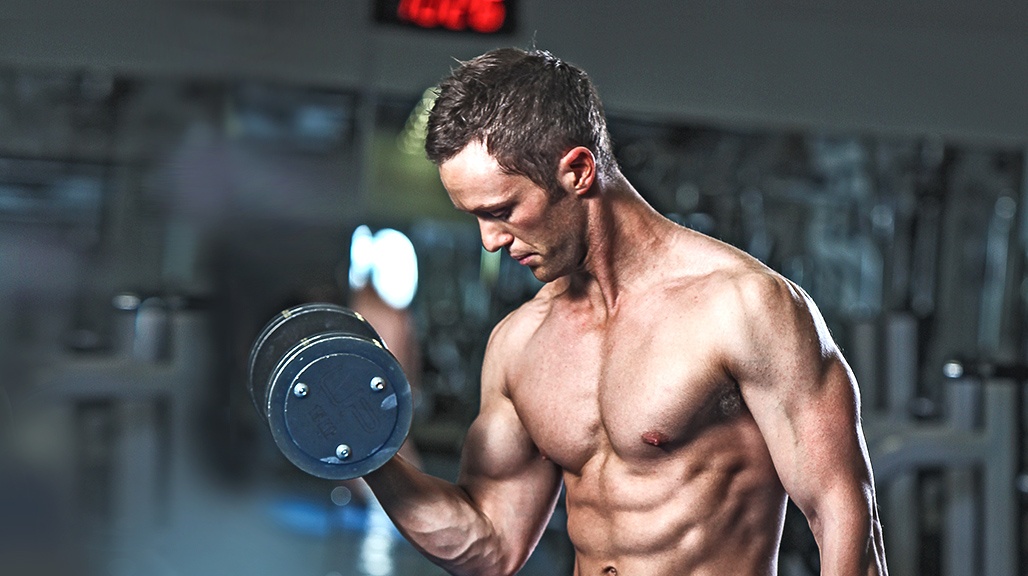 Fitness is his passion. Encouraging people to be the best version of themselves.
---
Merging passion and keen business sense, Chris Richards has blazed a powerful, motivational trail in the fitness industry. Inspired by the belief that you only regret what you don't do, Chris steadfastly pushed towards his goals. Instrumental in the initial growth of UP Fitness, he now successfully manages Ultimate Performance Fitness Singapore.
This is his story.
Tell us about you and your career. What were you doing before, and what played the most important role in helping you start?
My introduction to fitness was at University in Edinburgh, Scotland, when I set up my own personal training business to pay my way through my studies. The next stage for me was moving to London where I started working with Ultimate Performance, starting as a trainer, working up to management, and most recently moving to Singapore to manage their facility there.
Following Your Dreams
Business has always been a passion for me, and from my early entrepreneurial experiences on I've always enjoyed getting into the business side of things. I've been grateful for the opportunities to help so many people over the years through what I do.
I strongly believe you regret what you don't do, not what you do. Therefore if an opportunity presents itself, it is worthwhile to jump at it. Life is about experiences, growing and creating something special. Follow your dreams or the opportunities that allow you to express them. I currently live in Singapore, a fantastic place, while helping to grow Ultimate Performance – one transformation at a time.
Balancing Personal And Business Goals
Nothing good comes easily, and building a team and gym has many challenges. However, the fulfillment comes in seeing clients transform before your eyes, and watching trainers develop with experience is fantastic and makes all the struggles worthwhile.
Having personal goals alongside broader business goals is important too, and reminding yourself how far you have come and what you have achieved is key to keeping your perspective as we all chase greater heights.
Practicing gratitude is a valuable habit that allows you to enjoy your success while striving forward.
Not All Feedback Is Positive
There is negativity that always comes from many aimed towards people living a clean and healthy lifestyle. Many project their own frustrations and lack of success through negative feedback towards people looking to make positive lifestyle changes. This is a challenge that our clients face and it is important for people to understand why they experience these interactions, and how to process this and not let it affect their journey.
Focus Helps Hard Work Become Success
The biggest lesson I was aware of from a young age was that hard work will take you a long way. It needs to be focused and built around goals however; nothing good comes easily.
I have tried lots of different things personally and professionally, but what always holds true is: success is not possible without taking regular decisive action.
Doing Things Differently
It's easy to say you would do things differently from the wealth of experiences you gather over the years. If I knew everything I know now then, it would all probably be a breeze!
If I had to say one thing? Putting myself further out of my comfort zone.  It's always something I've done, yes; but our boundaries are far greater than we often push to, so this is something I always keep in mind to be able to push myself even further.
What Inspires Chris
I'm not sure if it's been said directly by someone in particular: "You regret what you don't do, and not what you do."
There is never a perfect time to start that diet, begin exercising, change careers, start/end a relationship, etc.
However, it all comes down to taking action on a specific goal and making it happen.
If you live like this you will achieve all you wish and leave no regrets in the end.
Contact Chris today for your consultation to start your own
transformation at Ultimate Performance – Results, Not Promises.



This post was first published on UP Fitness blog and has been reposted on Executive Lifestyle with the permission of the author.
Edited by Michelle Sarthou 
Image credit: Chris Richards
---
Did you enjoy this post? Please comment, like and share!