In The Spotlight: Shamala Tan, Intuitive Life Coach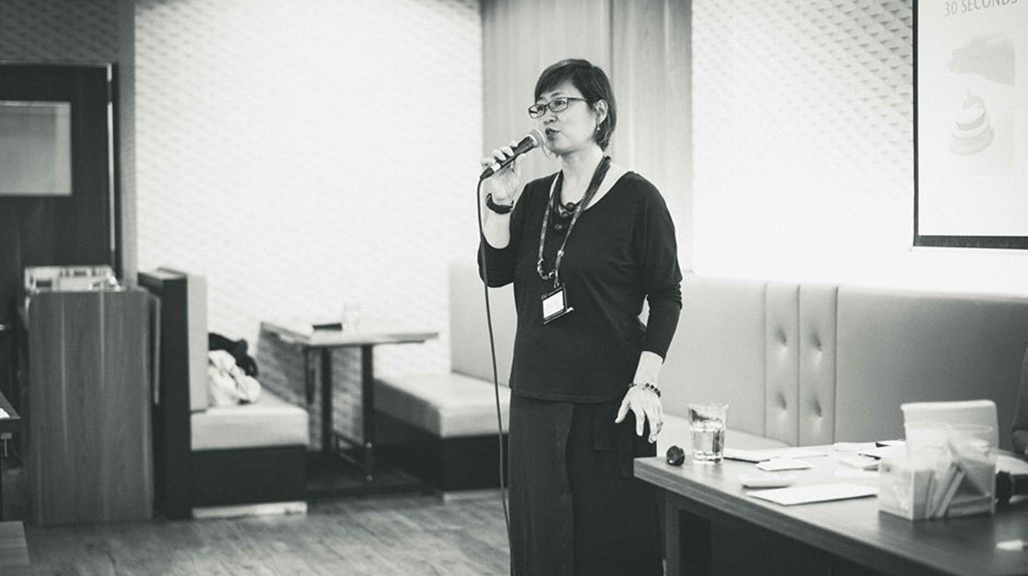 In overcoming our mistakes, we wind up seeing the path that is truly right for us. Shamala Tan's learnings from past experiences led her to find what truly brings her joy and fulfilment – and her passion for coaching and helping others is truly an inspiration to all.
---
This is her story.
Tell Us About You And Your Career. What Were You Doing Before, And What Led You To This Path?
I have been a coach for about 18 years, with breaks in between. My career as a coach has taken me from being a spiritual coach, meditation coach, life coach, and business coach, to now being an intuitive life coach. I enjoy being a coach – but I also love to explore for my own personal development; and after having explored and learned, I have come to a point where my heart is singing the tune of combining my experience as a spiritual teacher with being a life coach.
As an intuitive life coach, my core work is to help others clarify and manifest their life's purpose, to help them shape how they can contribute to the world, and also to experience a depth of fulfilment as a human being.
I owned and ran my own photography and design studio at the start of my working career for four years, after which I decided to go into copywriting, which I did for several years, mostly for multinational ad agencies.
My Turning Point Came In A Dramatic Fashion
My days in advertising made it convenient for me to overindulge in alcohol. I was addicted to alcohol and the lifestyle – and the turning point came in a dramatic fashion when I woke up one morning and realized I didn't know how I got home or who I went out with the night before. It helped me to make a decision to clean myself up, and I started exploring the subject of all things related to spiritual and personal development [My story is published in one of the chapters in the book, Pebbles In The Pond (2012 edition)].
For me, my business is tightly woven with seeing and experiencing myself living a purposeful life. When I experience a real 'click' in my being, a connection between my heart and soul, I look at all the challenges as part of the deal of growth and development.
I Was Stopped At Every Juncture
Biggest challenges and frustrations, oh there were a few – one of which was working with unsuitable business partners, because our personal goals and visions have changed from the early days as entrepreneurs which led to us deciding to part ways after four years. Another challenge was someone in the spiritual/holistic industry who saw me as a competitor and was threatened by me – she harassed me for a year by email or phone, and also told organizations and event companies I was the 'devil in disguise', and I was prevented from working with them. I was stopped at every juncture from expanding my work in Singapore. So I took to the world wide web. I increased my presence online substantially, and ended up having a waiting list of clients. Today, I have over 250,000 followers on my Facebook business page.
Coaching Is Such A Joy
I get excited when my clients are open to learning and exploration. Coaching them becomes such a joy, and there is a synergistic quality to the sessions. And I feel proud of them when they are able to overcome their challenges to achieve the goals they have set out for themselves. It is always wonderful to see their success stories on social media.
My Biggest Lesson Was Not Trusting My Intuition
I wouldn't call it a failure, but my biggest lesson was marrying the wrong person. I didn't trust my intuition a few days before the wedding, and the relationship fell apart quite quickly. But we stayed married for about 10-11 years because I didn't have the energy to deal with it, being the main breadwinner as well as having to shoulder the responsibility of being a parent to our daughter as well as running the household. On hindsight, I feel things would have been less toxic if we parted ways at the time when trouble was at its height (at the very early stage of marriage).   I would have ended the marriage at the time when trouble was at its height- and not allow the toxicity to chip at me slowly but surely; this inevitably made me difficult for me to focus on my life purpose, and I had to do the responsible thing of closing my coaching business temporarily. It was destructive for sure. Now, having spent the past two years rebuilding myself, I am back again.
A Quote To Live By:
Don't waste time and energy on things that do not serve you as a person.
Work With Shamala!
Sign up for a free 15-minute Skype strategic coaching call to see how we can work together to clarify and manifest your life purpose in your business.

Edited by Michelle Sarthou
Image credit: Life View Photography & Video
---
Did you enjoy this post? Please comment, like and share!