In The Spotlight: Claudine Fernandez, Founder of Artistic Strategies Academy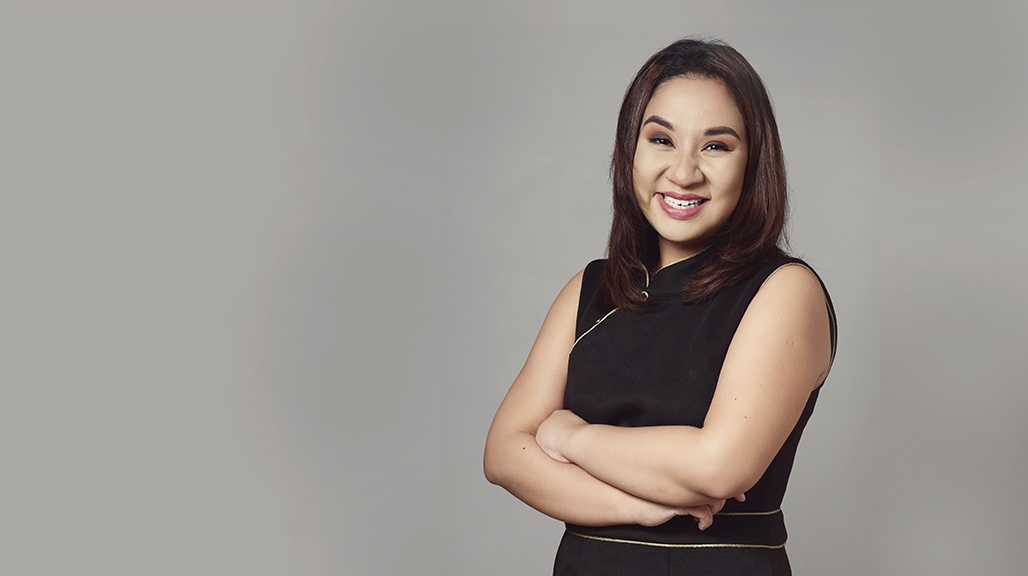 She found her calling, and pursued it with unequivocal passion.

---
Claudine Fernandez firmly believes that writing well is an essential life skill, and through her work, she dedicatedly motivates young minds towards more creative, passionate thinking, instills a love for the art of writing, and touches the lives of students, teachers, and parents alike.
This is her story.
Tell us about you and your business/career. Was it always your dream, to do what you are doing now?
I founded Artistic Strategies Academy, an institution that grooms young writers to be effective writers through the arts. I've always dreamt of setting up my own school for children – a place where children would love to write, by enjoying the process of artistic creation.
I've been an English and Literature teacher in both government and independent schools since 2007 and in my career, I have seen too many children feeling disenchanted or disinterested with writing. This was mostly due to the fact that they associated writing with boring memorisation and rote learning techniques, and felt disconnected from the stories they were made to write. I always knew that it was my calling to teach but this time, I knew I had to do it differently.
I was inspired by the revolutionary techniques I learned at Harvard University, where I completed my Master's Degree in Arts in Education. I realized how much children in Singapore could benefit from an arts education to become more critical thinkers and innovative creators, especially in the area of writing. Writing well is an essential life skill that needs to be nurtured from a very young age.
Venturing Out And Doing What Is Most Fulfilling
Teaching in a school was safe and stable. I could expect a monthly salary, and it was fulfilling in its own way. However, once I took the jump and decided to start my own programmes and develop my own teaching methods, I knew that nothing else would ever be more fulfilling – and the rest is history.
It's scary to venture out and more often than not, I've been called "brave" for doing so. Slowly, I learned how to manage my expectations about the growth of the business and the art of selling. I wished I was more mentally and emotionally prepared to deal with the challenges of being a "one woman show", doing everything from marketing, teaching preparations, and writing my own materials. Thankfully, I've had lots of help along the way from friends and family members.


Creating An Impact On The Lives Of Children, Parents, And Teachers
I have never been happier in my career. I wake up every morning, knowing that I will be doing something fruitful and making both children and their parents happy! This past year, it's been more than what I've expected it to be, with the launch of my new centre at Kitchener Complex, my second writing activity book for children, and the professional development workshops for teachers that I have conducted. I look forward to impacting the lives of more children, parents and teachers.
Reaching Out To Those With The Same World View Vs Overhauling Others' Mindsets
I've met a couple of parents who are most preoccupied with their child's grades above developing other "soft skills" or the child's confidence as a whole. Also, not all parents are willing to try out new and creative methods of teaching and learning – and it is a challenge to try and change their mindset. I'm currently reading Seth Godin' s All Marketers Tell Stories, and he makes a very good point that sometimes it is better to focus on reaching out to those with the same worldview and beliefs by being authentic, as opposed to overhauling others' mindsets. This is something I am currently factoring into my content and marketing strategies.
Recognizing The Value Of Your Work
Never sell yourself short. Sometimes, educators adopt a very humble attitude and are undervalued for the work they produce. Since I've started my business, I've been reminded time and again by those in the education industry and other working professionals that I'm doing valuable work and should be compensated fairly for it. When I decide on the pricing for my workshops, I'm not only taking into account the hours of work put in, but also my educational background, expertise, and the unique qualities of the workshop.
Focusing On What Is Essential
When the results do not match my expectations, I used to feel disappointed because of all the effort and thought I put into my work, and I would wonder where I went wrong. Now, I'm a lot more easygoing, and have learned to let go of some things to focus on the essentials, like the clients I have now and the best ways to nurture and coach them.

Edited by Michelle Sarthou 
Image Credit: Claudine Fernandez

---
Did you like this post? Please comment, like and share!