In The Spotlight: Aarathi Arumugam Owner, The Party Elves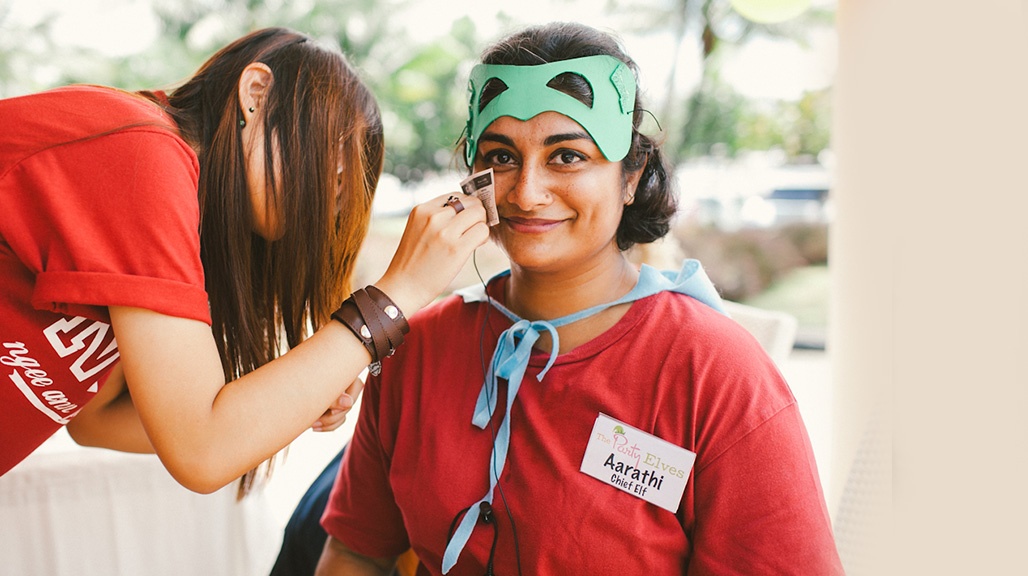 Boutique children's events company The Party Elves owner Aarathi Arumugam's venture into entrepreneurship was fuelled by her determination to achieve a good work-home balance.

---
She values family as well as career fulfilment, and with her successful foray into business she is able to live the life she wants. An inspiration to all women who want to achieve the same.
This is her story.
Tell us about you and your business. What were you doing before, and how did you venture out into entrepreneurship?
I trained as a chartered accountant and did all the right things. The industry and the profession took me to places that a young graduate could only dream about. I had the opportunity to travel with my work, and challenged many of my pre-conceived notions about what I could do.  But throw in the rigmarole of being a robot and joining the daily morning commute to a job that was at the mercy of the whims of a management, that then answered to several other layers, and I was bored.  The move to Singapore gave me the chance to recreate me – to write new chapters and try new things. I decided to try my hand at running my own business.
I started with a bespoke leather handbag business, where the bags were made by a factory in Uruguay, and while that was fun while it lasted, it didn't last very long. I always thought about getting involved in events, and I explored a brief foray in wedding florals, which was rewarding for my floral senses but was too much work on my own for what it was.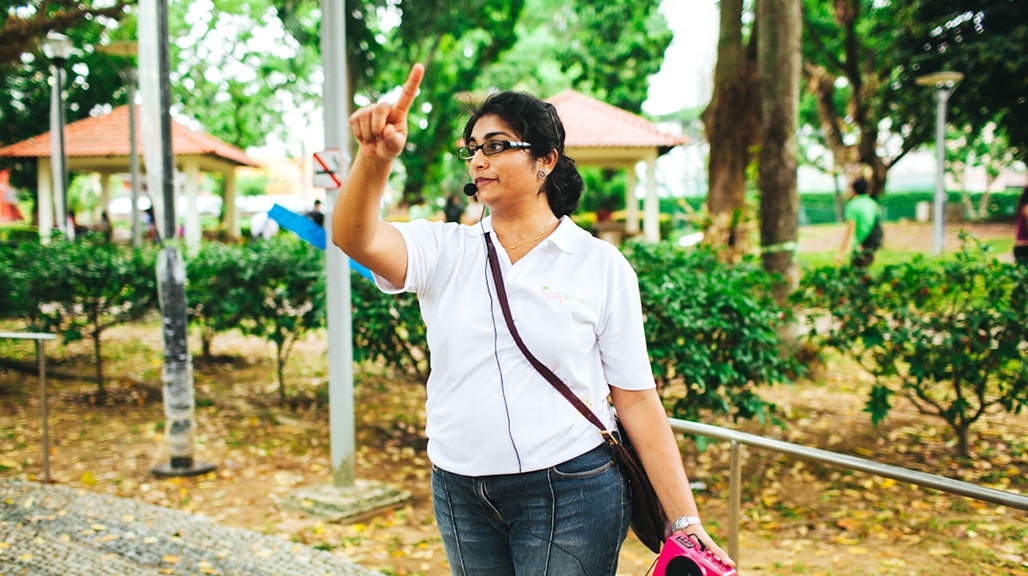 So, after the respite that maternity gave me, I was looking around for a company that planned children's events from start to finish – to avoid having to do all the calling and inquiring myself, and I couldn't find one! So along with a partner at the time, The Party Elves was born. It was a slow growth, with a six month old along for the ride, but eventually we started to grow; and eventually I changed partners and gained more clients. The Party Elves is a boutique children's event planning company that is able to adapt to the client's needs and organise public and private events of varying scales. We cover everything from birthday parties to launch days, and take care of all the grunt work so that our clients can  kick back and enjoy the ride.
And as if that was not enough, I co-founded Singapore Expat Solutions, and with the help of my very capable partner Babita Sivarajah we are establishing the company as the expert on relocations in Asia.
This Is My Choice – And I'm Sticking With It
Is my business all I had dreamed it would be? In some ways yes, and in others no. I have the flexibility of time – so I can work the way I want to, which involves time for  my family as well as work. It means the brain and the body is tired and it takes longer to get to the place you want to go. But I worked so long and so hard to get this family, and I was not about to ignore the time and presence  they needed from me. At the same time I did not want my life to only be about my family – I was worth so much more, and wanted to give myself the opportunity to work on that. This is my choice. And as long as it makes me happy, I will stick with it. Sure, there are disappointments and failures along the way – but tomorrow is another day, and another day of making choices that will right the wrongs. And if it all fails at least I know I tried it and did it my way.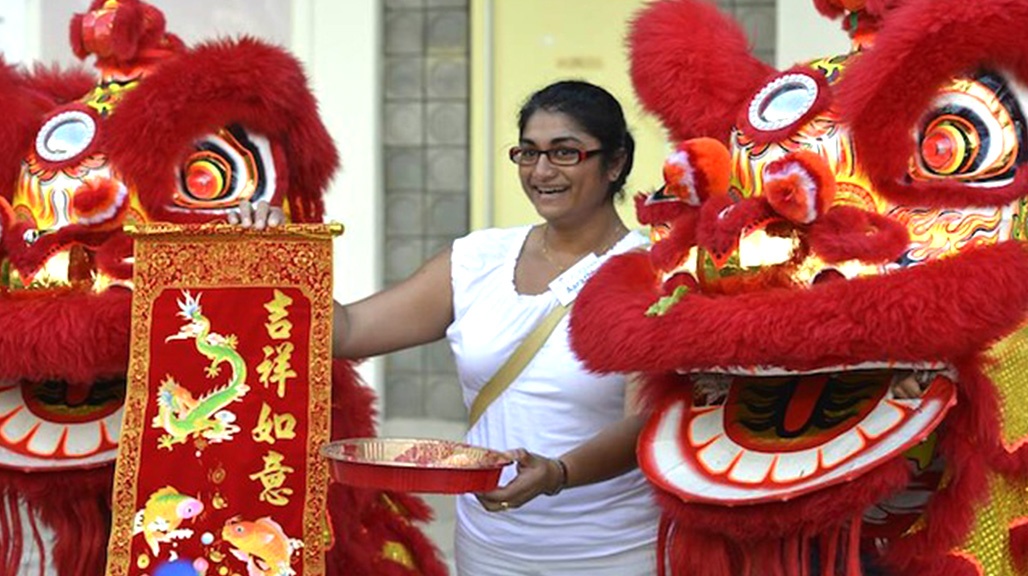 'Working For', Rather Than 'Working On'
I still find it challenging to afford some services, particularly when I am adamant on funding the journey by myself so that the businesses are only answerable to me/my partners. And then when I do allocate precious resource to it, it does not always get me where I want to go. It's also frustrating that it's taken me longer than I planned to be at the financial position I wanted to be by now. But at the same time, as I was building this business I was also trying to build a family, and we had several problems with that. So with lots of forced health breaks in between, I am thankful for all that we have achieved so far; even if it's not an ideal financial position, we definitely have built our brand to be one that is recognized for well planned and unique events.
Another challenge is time – time to spend on building other parts of the business rather than just concentrating on the day to day of the business. Working for rather than working on. I have learned to ask the right questions of my network and do my own research, even if it means leveraging on someone else's research to figure out how we need to doing some things. There is so much out there about technology and platforms that there is simply no time to get your head around all of it, and so it is easier to ask an 'expert'. Weed out the sales spiel for the authentic answers. Engage in more fact-finding chats and networking, and try and get to the bottom of what it is you think you need. Develop friendships with people who work in different areas than you are in, and offer to buy them lunch for a chance to pick their brains. Don't be satisfied with suggestions of what you can do – think of the HOW you can do them. Very often, we know the theory; the reason we have not yet applied some of these things is because we don't know the HOW. Time, I think, will always be an issue – being selfish with your time some of the time, and getting your head down and working through a to-do list is sometimes necessary. It's a work in progress for me.
Regrets Make Our Life Journey
I would have embarked on this entrepreneurship earlier in life – not sure how I would have funded it though! But I definitely would have had a lot of time to do the things that needed to be done. And definitely, I would have started with a team from the beginning rather than trying to go solo. Regrets make our life journey. It wouldn't be fun without the mistakes. Try and learn from them if you can – but sometimes the same mistake might present itself in a different form, and you end up making a different kind of mistake. Take the time to be angry, but try and bounce out of it and learn from it.
Visit The Party Elves to find out more about Aarathi's work. 




Edited by Michelle Sarthou 
Image Credit: Aarathi Arumugam

---
Did you enjoy this post? Please comment, like and share!